About Us
FIRM OVERVIEW: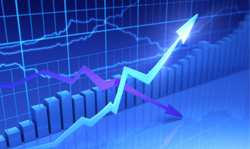 KKM Financial is a boutique Registered Investment Adviser based in Chicago, IL. The firm provides portfolio management and hedging solutions to family offices, wealth advisory firms and institutions.
KKM Financial was founded to provide investors and advisors with a proactive, risk managed approach by utilizing dynamic stock selection, hedging, option-overlay, and volatility strategies. These strategies seek to control risk across various asset classes to a variety of investors.
KKM leverages our institutional options experience in conjunction with our proprietary and systematic investment approach to enhance or to even replace traditional return streams (Bonds). KKM's distinctive investment programs can be utilized as a portfolio overlay in an effort to enhance yields or independently as market agnostic absolute return strategies. Portfolio construction focuses on utilizing only exchange traded instruments with high levels of liquidity and transparency.
KKM integrates quantitative and qualitative methods with a deep understanding of volatility pricing, risk mitigation/management and market insight. The paramount objective at KKM is to seek higher risk-adjusted returns with the reduction of market correlation.
KKM Financial Client Advantages:
Access to our distinctive team that has deep institutional risk management experience
KKM highlights the need to look beyond traditional methods of diversification and how to reassess the modern portfolio theory (created in 1952) for modern markets
Provide clients with unbiased, low-cost, and liquid exposure to global equity markets
KKM's Income Option-Overlay Program is a unique approach to generating income on existing investment portfolios while seeking to optimize potential tax ramifications
KKM Financial is a SEC Registered Investment Advisory firm
Trust is the foundation that formed KKM Financial and is a daily undercurrent. Using quantitative & fundamental screening as well as analysis to approach the markets, KKM Financial seeks to offer unique investment opportunities.